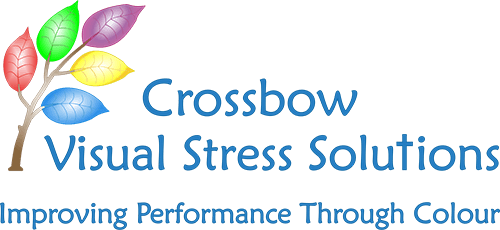 Visual Stress Resources
Our mission at Crossbow Visual Stress Solutions is to raise awareness of Visual Stress within the workplace and help 1000's of people read and work at a computer with more comfort and better productivity. Visual Stress effects 1 in 5 people and can be the cause of headaches, migraines and time off work (click here to found out more about Visual Stress).
The Visual Stress Collection won SEN Product of the Year at the Educational Resources Awards in 2014 and provides resources to 70% of schools in the UK. We work with and use the research of Professor Arnold Wilkins from Essex University, who is the leading researcher on Visual Stress in the UK, for the basis of our products.
Visual Stress is relatively new research, meaning there are many people within the workplace who are suffering with Visual Stress unknowingly and think the symptoms they have are just the "norm". Helping people with Visual Stress in the workplace is simple, affordable and can make a huge difference to work life and home life.
We aim to do this with our expert knowledge and our Visual Stress Collection.