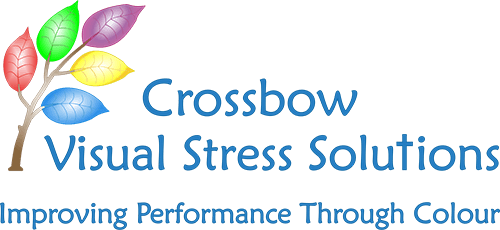 Visual Symptoms of Visual Stress
Visual Symptoms of Visual Stress
Visual Stress typically causes the following distortions of print, although not all of the following will necessarily be experienced by one person:
Movement of print (words appearing to "jump" or move on the page).
Whole lines of text may appear to move..
Blurring of print.
Letters seeming to change size.
Doubling of letters.
Letters fading.
Patterns appearing.
Illusions of colour blobs moving across the page distracting the reader or obscuring the words.
Swirling effects appear in the text.
White "rivers" may seem to run down the page where the white background, as opposed to the black text, has become the dominant image perceived.
Examples of Visual Symptoms:
The doubling effect:


White rivers appearing
in the text:

Blurring of print
(effect 1):

Blurring of Print
(effect 2):

Illusions of colour
blobs:

A ripple effect appearing:


Whole lines of text
appearing to move
(effect 1):

Whole lines of text
appearing to move
(effect 2):